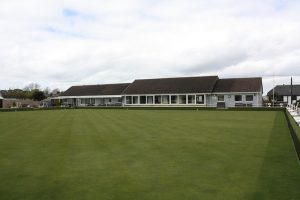 Plymstock Bowling Club was founded in 1936 and has one of Plymouth's finest bowling greens complimented by a superb club house and excellent amenities.
The green is used throughout the Lawn Bowls season with men's and ladies' competitive league games, friendly games and competitions.
We have excellent areas within the club house for viewing the games on the green, when the weather is inclement, and benches situated around the green for when the weather is hot and sunny.
The club has a comfortable lounge area with a fully stocked bar, and a large range of drinks supplied at very competitive prices.
Touring Teams, from throughout the UK, are always welcome and our green can accommodate up to seven rinks .
Short Mat bowling is played in the winter months, by both Full and Short Mat members.
Friendly games with other Short Mat Clubs are encouraged and normally take place on a Sunday
A Skittle Alley and Curling Rink is situated in the main hall of the club and is used for Saturday Evening games among our members and visiting teams.
Social events are arranged for most Saturdays throughout the year, with live music provided by many local Groups, Solo Artists and our own Shanty Group "The Old Grumpies"
Our club colours are green, yellow and red.
If you are LAWN BOWLER why not come and join us?
If you are interested in becoming a Lawn Bowler, or a Short Mat Bowler, please contact us.
Please e-mail us for an Application Form; [email protected]